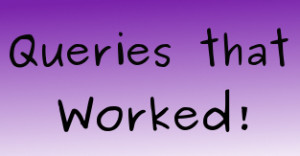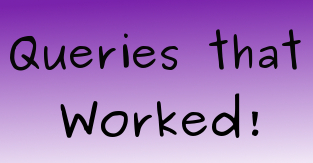 Today I'm pleased to welcome Catherine Scully to Off the Page, sharing the query that landed her an agent.
Just a quick reminded about this feature…
All these featured queries worked! Meaning they snagged the attention of an agent or editor. These books are now represented or published, or both.
These queries are not perfect. They don't have to be. This is to show aspiring authors the kind of query that works despite imperfections.
These authors aren't looking for critique on their queries since these books are already represented or published, but have kindly agreed to allow me to showcase these queries to help other authors currently playing the query game.
You are of course welcome to comment on all the queries!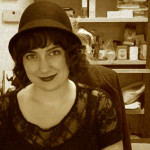 A fan of monsters that you kill versus ones that you date, Catherine Scully is a Writer and Illustrator of all things dark and whimsical. Currently, she is the Editor for the Horror Writers Association Young Adult blogand has had short fiction and poetry published with literary magazines The Nomad and Vision and Voice. She's represented by Carrie Howland of the Donadio & Olson agency.
And now the query…
Dear (agent),

It was a pleasure to meet with you during the Crossroads Writers Conference and talk about young adult submissions. I greatly enjoyed our meeting and listening to your panels, so I wanted to query you with my young adult horror novel JENNIFER STRANGE.
For generations, the Blackwell family of Mediums and Ghost Hunters has helped lost ghosts and destroyed the deadly soul-eating wraiths. Fifteen-year-old Marcus is next in line to lead his family, but only if he can find a powerful Medium to join the ranks of his dwindling clan. While on assignment to help a mother find the ghost of her son, Marcus stumbles on a powerful Medium: Jennifer Strange.Recruiting Jennifer is difficult because, despite seeing a ghost child tear apart her chemistry class, she still doesn't believe in the supernatural. When Marcus discovers Jennifer can not only see ghosts but touch them, he must help Jennifer trust in her budding abilities to save the young ghost before a wraith devours the souls of the ghost and the Blackwell family.

JENNIFER STRANGE is a 55,000 word novel where "Ghostbusters" meets Kendare Blake's "Anna Dressed in Blood" and is a stand-alone novel with series potential.

(Personal info redacted)

Please find my synopsis enclosed below and my first three chapters as an attachment.
And there you have it. What do you think?
If you have a query that worked and would like to share it with others, please feel free to email me at the address listed on the Contact Me page.