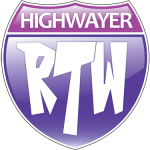 This Week's Topic: What was the best book you read in April?
April has been a slow month reading wise because it's just been frenetic in every other way! I did, however, manage to read a truly fabulous epic fantasy book. I haven't been that immersed in a story for ages. I loved everything about this book from the changing celestial landscape depending on which kingdom you were in to the number of odd creatures so casually incorporated into the narrative. Seriously, there are ghosts, shape-shifters, dragons, sorcerers, giant birds Gor style, wizards and even telepathic horses. And the prose is magnificent – I savoured every page and can't wait to read the sequel which is rare unto itself since I usually don't get past the first book in series.
The book I'm talking about is this…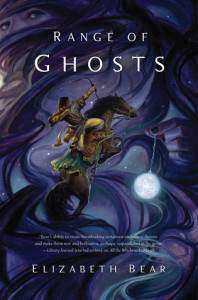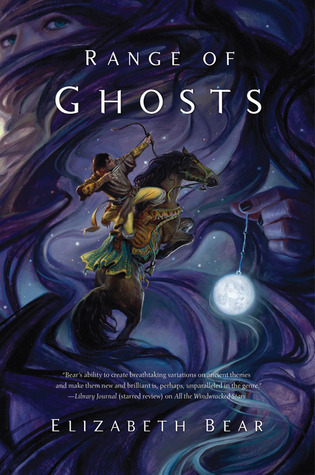 And I'll tell you a secret. I saw the cover of this book and immediately downloaded the Amazon sample to my Kindle without even bothering to read the blurb. I started reading it, bought it, devoured it and loved it. While I don't usually judge a book by its cover and when I do, end up disappointed, this time I judged a book by its cover and it exceeded all expectations.
This isn't technically YA but the leading male character is only about 17 and his character arc is much more in line with YA type development than adult.
For those readers who aren't a fan of traditional Tolkien-esque fantasy, maybe this book is for you. The setting is very much more Mongolian with customs and cultures borrowed from ancient Eastern tradition making this a refreshing and unique read.
What was your best April read?