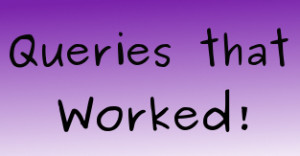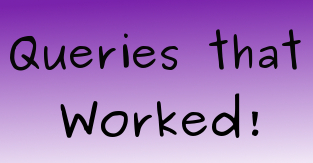 As part of the A – Z Challenge, today's letter is R and the theme is Risk Rejection, Reap Reward. As an author, you constantly risk rejection by agents, editors and readers. Many writers give up the dream of being an author because of one too many rejections. While rejection does hurt, the risk is worth it. It only takes one agent or one editor to say yes to change the life of an author and the face of literature. Imagine if JK Rowling had never risked rejection and never reaped the numerous rewards of having Harry Potter published.
Today's feature showcases authors and the query letter that landed them either an agent or publishing deal. Today I'm featuring Emily Quinn, now published by Entranced Publishing.
Just a quick reminded about this feature…
All these featured queries worked! Meaning they snagged the attention of an agent or editor. These books are now represented or published, or both.
These queries are not perfect. They don't have to be. This is to show aspiring authors the kind of query that works despite imperfections.
These authors aren't looking for critique on their queries since these books are already represented or published, but have kindly agreed to allow me to showcase these queries to help other authors currently playing the query game.
You are of course welcome to comment on all the queries!
This is the query Emily sent to Entranced Publishing. Her book is due for release July 7th, 2013.
Dear editor,

One Wicked Night is a completed 16,117 words contemporary erotic romance manuscript that combines proven tropes of one-night-stand and boardroom romance, with sexual tension and a heat level that I believe will be a fit for Entranced Publishing Kissed or Thrills line.

In One Wicked Night , Angel Jones is a career driven woman at the top of her game, and has a crush on her wickedly handsome new boss. Getting her boss out of her mind is proving impossible. When her friends tell her about an exclusive dating service, it's a dare she can't resist. It may be just the fix she needs to stop dreaming about her boss. Her only requirement is: Keep her identity a secret.

But will her secret identity get in the way of true love?

Fernando Durante knows lusting after someone at work is not an option. He has managed to avoid direct contact with her for years, the problem is the witty goddess now reports to him. Keeping his hands away from her is too hard a task. When his friend Josh emails him an invitation to an exclusive dating service, Fernando doesn't play with the thought too much and accepts against his better judgment. Perhaps, that is what he needs to get her out of his mind for once and for all.

One Wicked Night is the first story of five friends' finding their happy ever after through an exclusive dating service.

I look forward to hearing from you, and hope you will be interested in reading the manuscript. Thank you for your time and consideration.

Sincerely,

Emily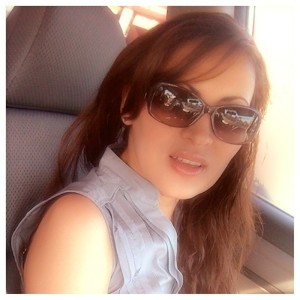 Emily Quinn writes sexy contemporary romances with irresistible bad boys, feisty heroines, a bit of conflict, humor and a dash of spice.
She loves books and falls in love with every hero she reads. She lives in sunny Southern California with her husband, two kids, and her dog.
Emily loves hearing from her readers. Feel free to drop her a line here.
Visit her website or, stalk her on Twitter: @equinnauthor

And there you have it. What do you think?
If you have a query that worked and would like to share it with others, please feel free to email me at the address listed on the Contact Me page.