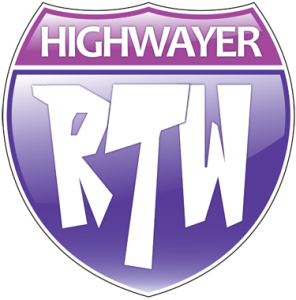 This week's Road Trip Wednesday topic, courtesy of YA Highway, is:
Best Book of March
March was a slow month and for whatever reason I didn't seem to get much reading done. That said, I did read a rather different and terrific YA dystopian novel.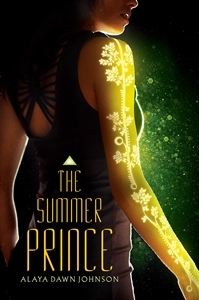 A heart-stopping story of love, death, technology, and art set amid the tropics of a futuristic Brazil.
The lush city of Palmares Três shimmers with tech and tradition, with screaming gossip casters and practiced politicians. In the midst of this vibrant metropolis, June Costa creates art that's sure to make her legendary. But her dreams of fame become something more when she meets Enki, the bold new Summer King. The whole city falls in love with him (including June's best friend, Gil). But June sees more to Enki than amber eyes and a lethal samba. She sees a fellow artist.
Together, June and Enki will stage explosive, dramatic projects that Palmares Três will never forget. They will add fuel to a growing rebellion against the government's strict limits on new tech. And June will fall deeply, unfortunately in love with Enki. Because like all Summer Kings before him, Enki is destined to die.
Pulsing with the beat of futuristic Brazil, burning with the passions of its characters, and overflowing with ideas, this fiery novel will leave you eager for more from Alaya Dawn Johnson.
The cover is what first caught my attention and then the mention of Brazil – not a setting seen too often in YA, let alone in a futuristic science fiction novel.
This book may not be for everyone. The prose is dense and the narrative is of a style more typical to adult than YA novels, but I loved it – the rich descriptions and constant juxtapositions of new and old.
The story itself is intriguing and really different, blending together myth and modernism, technology and tradition. There's political intrigue here, terrorism, a dystopian regime within a matriarchal society and fascinating technology, which seems anachronistic in this society that still pracitices human sacrifice.
What I loved the most about this story is the casual attitude towards sexuality and the number of same-sex, bi-sexual and even polyamorous relationships.
In short, this book blew me away although I have my doubts with a book like this one even belongs on the YA shelf and wouldn't do better under general science fiction.
What's your best read of March?